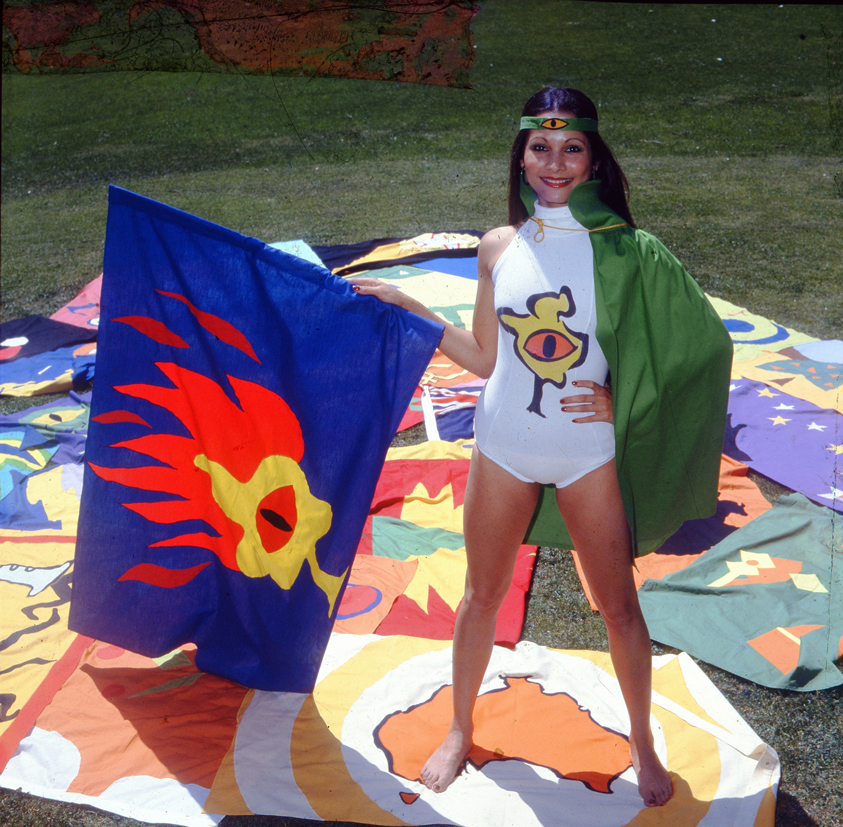 FEIP - Free Entertainment In Parks Melbourne.
For many years Bob Crawford was the driving force in delivering free productions in Melbourne.
With his travelling amphitheatre and thousands of entertainers, costume designers and vastly diverse content for all generations, he entertained the city of Melbourne over many years without one recorded mishap. All participants were well behaved and of a good nature to take part in these community events.
Who could ever forget.. Miss Australia Universe - Beverley Pinder (left image).
"The worlds biggest Free Entertainment programme" Stated by the Sun, Age, Herald, The Federalist, Melbourne times, etc. etc. 39n 5000 artists a year with festivals up to 7 days a week for up to 7 months of the year when Three months of FEIP. Free entertainment in places begins for the THEN  following  3 months all for 16 years...
Please take your time to view the following galleries and be reminded of one of Melbourne's greatest eras!
The three dimensional version of Crawford's design used as the logo for Free Entertainment In Parks (FEIP) and the awards. An impressive art piece standing 30cm high, by nearly a centimeter deep.

Three dimensional figure made of heavy pure brass nearly a centimeters in depth, with a wooden base 14cm square and pure brass centrepiece in itself 20cm wide.


This one picture here reads "Presented to the designer of the First FEIP award Robert King Crawford by the casters A.P.Y. Casting.


They were presented to the writer of the best story on FEIP. The entertainer of the year, King or Queen of Jazz.

The pioneers and the Grand Young Opery section awards. There was also an ecological award and one for amateur theatre.