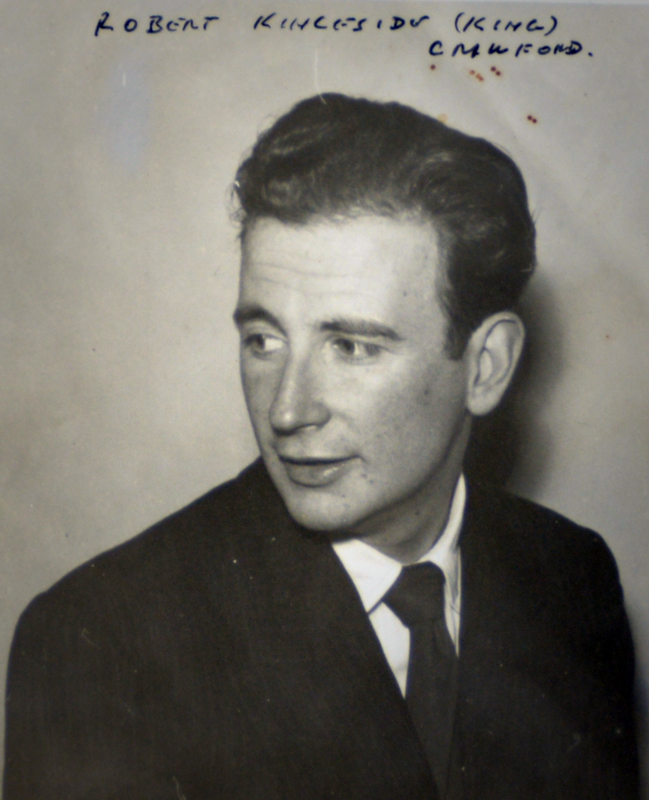 Bits.
Over a lifetime of achievements Bob King Crawford has worn many hats, contributing to the arts and surrounding industries. Some of his main titles are as follows:
Script writer (9,10 and 12).
Actor.
Musician.
Designer.
Illustrator.
Producer.
Director, A ministrator.
Cartoonist.
Public Relations.
Straight Man.
Satirist.
Columnist.
Historian.
Researcher.  
First international celebrities for whom Crawford did the Public Relations were Gene Krupa, Shirley Bassey and Eartha Kitt.
COMING
Australia's' answer to the Lord of the Rings.  Four sides of a Trilogy.
The Yatmol' Sling shot Philosophy. 
Tribute to the Goons." Hairy Potter and the Galloping Mermaids."
The Anti Pedophile book. "The Flower Stealers." 
Ballads in paint.
Art and Laughter.
Musical America.
INTERNATIONAL ACTS
PUBLIC RELATIONS
Eartha Kitt.
Les Ballets Africains.
Gene Krupa. 
Folies Bergère.
Jean Sablon. 
The Ted Heath Show. 
Worked with International acts. Shirley Bassey. Jimmy Edwards. Patrick Cargill, Douglas Fairbanks Jnr., Spike Milligan. Miss Australia Universe, Miss world Universe,Ted Heath show as compere.
35 MARCHES. CITY TO PARKS
Annual Parade of Jazz.
Hey, Hey, Hay Ride. Opening Country Music weeks. 
U.S. Gridiron march. Oncer.
Australia days. 
Brass a foot.
The dance Parade.

March of the Teddy Bears.
Roller skate drive. 
March of the Teddy Bears.
Children's Entertainers and revival of the Saint Patrick day March.
BACK UP FOR.  Cavalcades of transport.,The Melbourne Cup Parade. Grand final parades and Moomba.  
ARTS BRANCH PERSONNEL 
The Superintendent of ARTS. 
3 Arts officers and a secretary.
Two of the Arts Officers were basically allocated o the community centres arts. The rest also ran FEIP. buy were also available for other community work but to a lesser degree. It was the duty of the Superintendent of Arts to Oversea the arts in the community centres  and for FEIP to Create programmes.
Requirements created for the arts officer by himself. Supervise the Arts Branch, hire personnel and artists,. Create and produce a balanced programme of arts. Direct, Hire. write. compere.  compose, fill where necessary, Supervise, Logistical requirements,.. rehearse, negotiate, promote, sell, design, research, compose, entertain and teach.